Horizontal Sundial Functions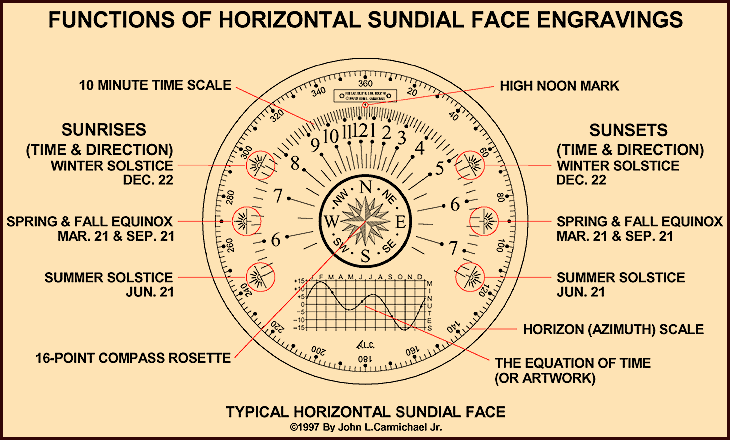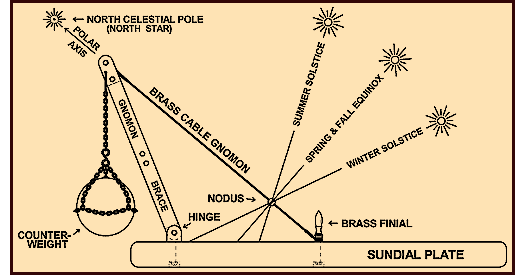 Gnomon:
The gnomon's shadow shows Standard (watch) time if adjusted for The Equation of Time.
Nodus:
The shadow of the nodus shows the date and solar declination (on my heliochronometers only).
Brass Finial:
The finial's shadow shows the solar azimuth and altitude. It also shows the time and direction of sunrises and sunsets.
Counterweight:
This applies tension to the cable gnomon to keep it perfectly straight.